Why was my Roof Insurance Claim Was Denied?
You do the right thing by calling a licensed, bonded, and insured roofing contractor that you either found by googling, social media, word-of-mouth recommendation, or via in-person sales professional engagement. Said roofing professional gets up on your roof for physical inspection or drones above your home. Yes, the damage is clear and meets the standards of many insurance companies' criteria for hail and/or wind damage. You and the roofing professional call in the claim and set the appointment for the insurance adjuster to come and inspect your roof. The roofing professional is present for the insurance inspection and you're both feeling confident that the claim will be approved. And yet, your claim is denied. So now what does the roofing contractor do? 
When this happens, this is what will most likely follow:
He/she will say," Wish that I could protect your home with a new roof because the damage is clear. Sorry, but I can't do this for insurance proceeds, less your deductible as we originally discussed because the insurance company denied the claim."
He/she will follow this statement with either offering you private-pay options and/or giving you their card instructing you to call back if there are any hailstorms in the future. They will turn their attention to other clients.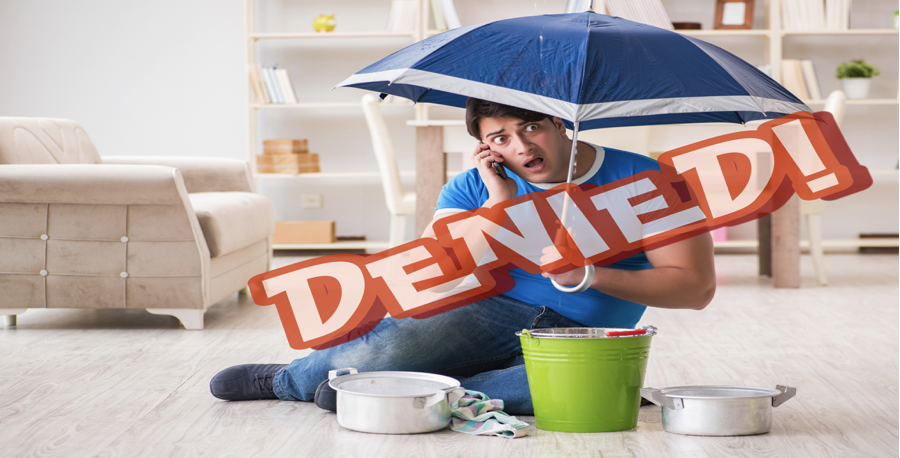 Disputing an Insurance Denial with your contractor
Why do they usually conclude this situation in this fashion? Is it because they either don't know that there is more that can be done to get a legitimate claim paid by the insurance company or they cut their losses because in their estimation, they will have a better chance at finding a different structure with damage where they can begin the process from zero and make a sale (generate income). 
In other words, the competition is either not savvy enough with the ins and outs of the insurance industry to know how to continue to advocate on their clients' behalf (residential or commercial) or they are too busy, or pointblank lazy to go the extra mile and continue to swim upstream.
At Accountable Roofing LLC our staff is well-versed in how to properly advocate on our clients' behalf. Our co-owner, Gary Johnson has over 15 years' experience with the insurance industry. So, it is part of our mission statement to advocate on behalf of our clients to have the insurance companies hold up their end of the contractual agreement. In our estimation, even though it would be easier for us to just move onto the next client, continuing to move up the insurance company food chain is just the right thing to do. We believe in creating customers for life. 
When a legitimate roof insurance claim is denied, we will:
Call for a reinspect. We will insist that the insurance company send a different inspector. We will most definitely be onsite during the inspection to speak directly with the inspector to advocate on our clients' behalf. This will usually rectify the problem. The claim is approved, and the process continues until a new, sound roof is installed and our customer's greatest asset is again properly protected.
We call an engineer to certify the damage. We submit the finding to the insurance company. Now they are contractually obligated to pay the original claim.
Finally, if all parties agree, an attorney can be contacted to further enforce our clients' rights.
If you feel that you have a legitimate insurance claim and have been stone-walled by your insurance company, file a complaint here .
From the Beginning
When we build new roofs – whether for new construction or roof replacements – we stand by our work 100%. Take advantage of our 10-year craftsmanship guarantee!
When Things Go Wrong
Whether your roof is damaged by severe Arkansas weather or you notice signs of a leak, the Accountable Roofing team has you covered. From minor repairs to full roof replacements, we'll get a dry roof back over your head as soon as possible!