We're always looking for talented roofing professionals. If you don't see something you're interested in, be sure to check back! We update our openings regularly.
We are looking to hire highly motivated sales professionals. Experience is preferred but not necessary. Fill out the form below and we'll be in touch!
what our employees have to say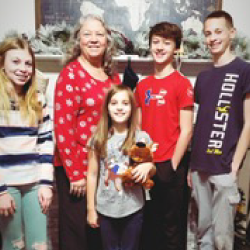 Working for Accountable Roofing LLC is what I wanted. The flexible part-time hours are great for me. I am a single grandma that loves doing things for and with her grandkids. The hours I work gives me enough spending money to spoil the grandkids and me. Accountable Roofing is a fun and relaxing place to be. Thanks, Ted and Gary.
Want to work with a team of experienced and professional roofers that believe in integrity, high-quality craftsmanship, and using cutting-edge technology? We might have a place for you!
At Accountable Roofing LLC, we believe that to provide the best workmanship, you have to hire the best workers. If you value craftsmanship, care deeply about building lasting customer relationships, and want a work-family of people who are excited to work hard, we want to meet you!