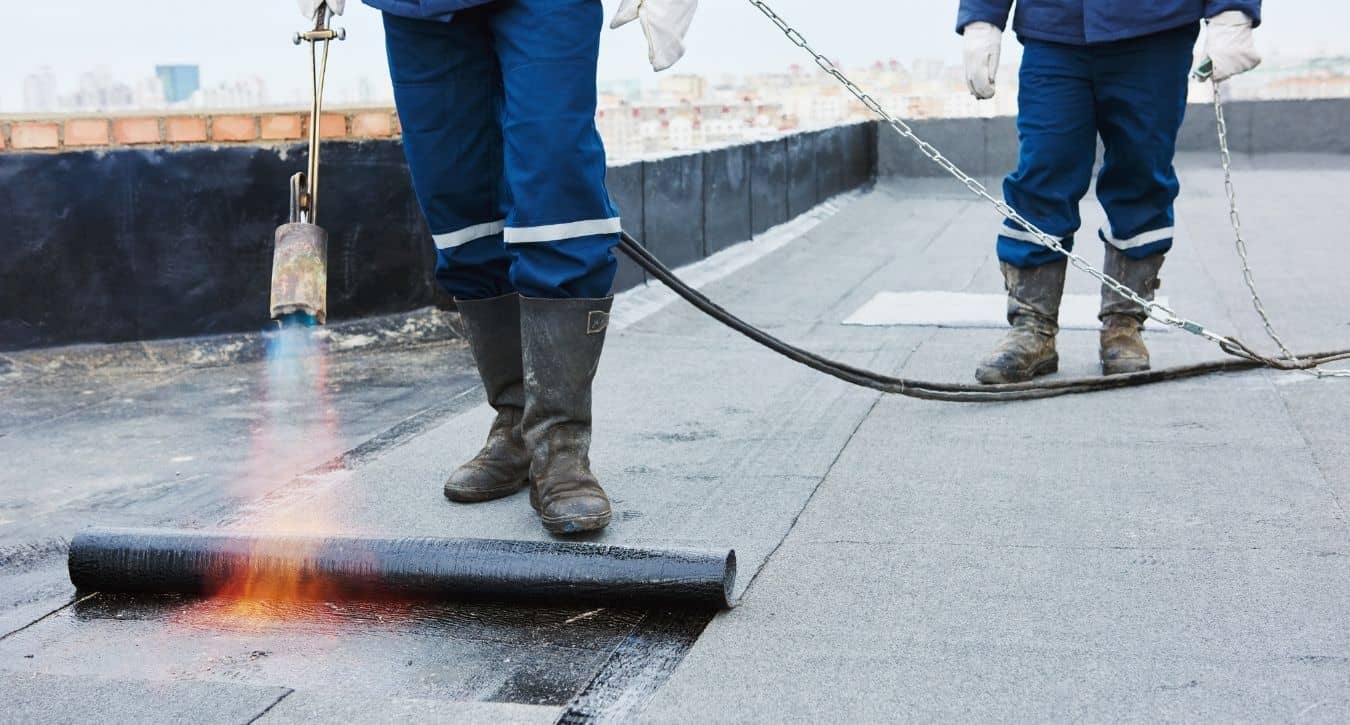 Your commercial roof protects your business investment, your employees, and your customers from the elements. Let us help you protect your investment with high-quality craftsmanship and competitive pricing.
Roof Repair Roof Replacement New Roof Installation  Storm Damage Inspection Metal Roof Repairs Metal Roof Coatings Asphalt Roofing Insurance Claims HelpClean-Up Included Licensed, Bonded, and Insured
Accountable Roofing LLC takes pride in our level of craftsmanship and expertise. Our experience has given us a unique approach to roofing that ensures the best possible outcome. From annual drone inspections of your roof to our personal 10-year guarantee on all of our work, we go above and beyond to provide you with year-round peace of mind.
We Guarantee Our Craftsmanship
We Help You Navigate Your Insurance
We'll Meet With Insurance Adjuster
FREQUENTLY ASKED QUESTIONS
We get a lot of questions from our commercial roofing clients about the roofing process, what insurance covers, and how to maintain their roofs. These are the most frequently asked questions. If your question is not answered below, contact Accountable Roofing LLC and we'd be happy to give you answers!
Can I re-roof or do I have to tear off my existing commercial roof?
If you have one roof in good condition, you may be able to build over your existing roof, saving time and money.
Unfortunately, if there has already been a re-roofing (i.e. you have two roofs), or if the current roof is in bad shape, you'll have to tear the existing structure down for safety.
How do I know I need a new commercial roof?
Our roof inspectors will perform a thorough assessment of the condition of your roof and any damage they discover. Noticeable internal damage like water stains or mold can be an indicator that the roof is structurally unsound and in need of replacement.
When should I schedule my roof inspection?
The sooner the better! As soon as you suspect damage to your roof, contact us before it has time to get worse (and more expensive!).
How much will my new roof cost?
This depends on the size of your building, the style of roof you choose, and the roofing material that you prefer. For a quick and easy-to-understand commercial roofing estimate, contact Accountable Roofing and Remodeling today!
How long will my new commercial roof last?
Not accounting for natural disasters and damage caused by falling limbs, etc., the average commercial roof lasts between 10 and 50 years depending on the materials and style used and the location's climate.
Averages for common roof systems:
Spray Polyurethane Foam: 30 – 50 Years
Single-Ply Membrane TPO: 15 – 20 Years
Single-Ply Membrane EPDM: 20 – 25 Years
Metal: 30 – 45 Years
Built-Up: 10 – 15 Years
ready to talk about your roof?
If you're considering a new roof, building a new business, or you suspect your roof may have been damaged, contact Accountable Roofing and Remodeling for a free estimate! The sooner you get started, the less likely the damage is to worsen and become more time-consuming and costly to fix! Save time and money by working with the roof insurance pros!