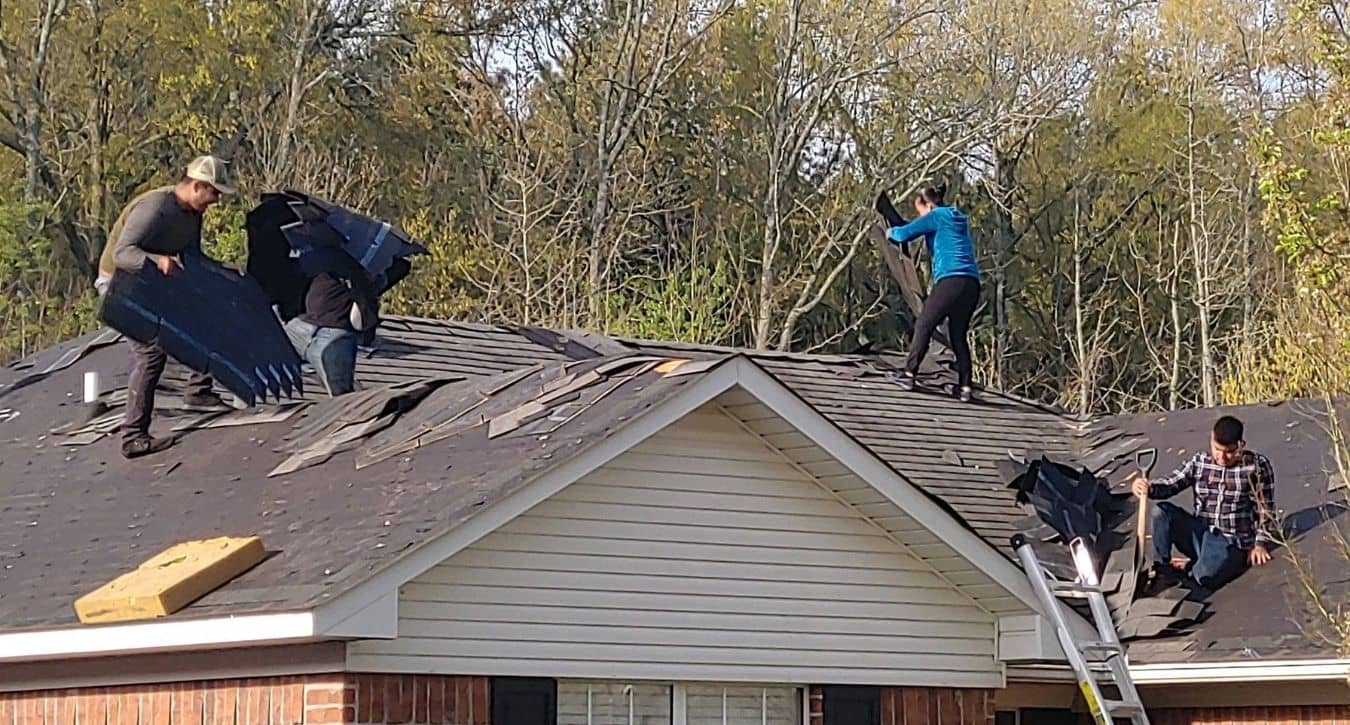 Keeping a Roof Over Your Family's Head
We offer a range of residential roofing services for families in Central Arkansas. Our number one priority is keeping you safe and dry and getting you back under your own roof as soon as possible.
 Roof Repair Roof Replacement New Roof Installation  Storm Damage Inspection Metal Roof Repairs Metal Roof Coatings Asphalt Roofing 
Accountable Roofing LLC takes pride in our level of craftsmanship and expertise. Our experience has given us a unique approach to roofing that ensures the best possible outcome. From annual drone inspections of your roof to our personal 10-year guarantee on all of our work, we go above and beyond to provide you with year-round peace of mind.
We Inspect Your Roof Yearly
We Help You Navigate Your Insurance
We'll Meet With Insurance Adjuster
FREQUENTLY ASKED QUESTIONS
We get a lot of questions from our residential roofing clients about the roofing process, what insurance covers, and how to maintain their roofs. These are the most frequently asked questions. If your question is not answered below, contact Accountable Roofing LLC and we'll be happy to help!
How Much is a roof inspection?
We offer a thorough inspection of your roof absolutely free.
How much does a new roof cost?
Unfortunately, there is no easy answer to this question. The total cost of a new roof will vary widely depending on:
The size of your roof
The complexity of the style of roof you choose
The roofing material you choose
Luckily, with our insurance industry experience, many of our clients only pay the cost of their home insurance deductible.
How long does it take to install?
In most cases, your roof can be installed in just one day. We'll go over all the details after a thorough inspection of your roof.
Do you offer a warranty on your roofs?
In addition to any manufacturer warranties on your roofing materials, Accountable Roofing and Remodeling offers a 10-year guarantee on all of our craftsmanship!
How much is a roofing inspection?
Unlike some of our competitors, we gladly do 100% of our initial roof inspections at no cost to you. In other words, IT'S FREE.
What are my re-roofing options?
There are two basic re-roofing options. You can either tear off the existing roof and construct a new one, or you can build it over the existing roof. The right choice for you will depend on the state of your current roof and the materials you choose for your new roof. 
How long will my new roof last?
Aside from unexpected damage caused by the elements (tornado, hailstorm, falling tree branch, etc.) your new roof should last about 30 years. This number may vary depending on the roofing materials and your home's climate. 
ready to talk about your roof?
If you're considering a new roof, building a new home, or you suspect your roof may have been damaged, contact Accountable Roofing and Remodeling for a free estimate. The sooner you get started, the less likely the damage is to worsen and become more time-consuming and costly to fix. Save time and money by working with the roof insurance pros!